14 November, 2022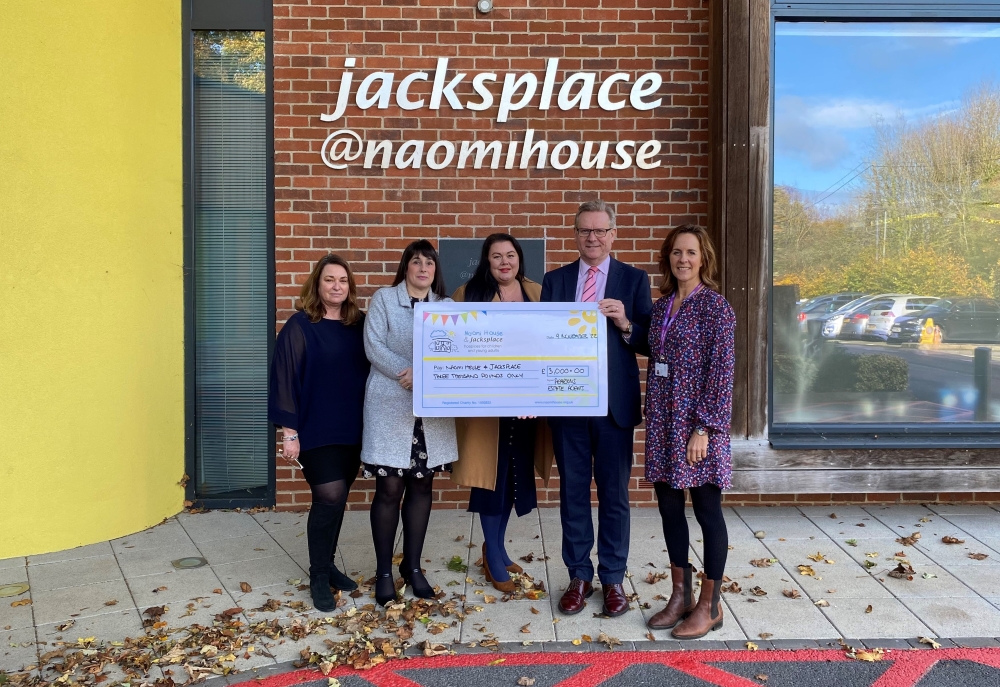 Our Romsey office Director Paul Darvill was delighted to represent Pearsons Estate Agents in the Rightmove Regatta on 1st September 2022, which was five teams of six estate agents competing for a share of £30,000 prize to be shared by the first three teams and donated to charity.
The crew that Paul was with came first so they had an equal share of £18,000 i.e. £3,000 each to donate to charity. Paul's nominated charity was Naomi House and Jacks Place, the children's hospice at Sutton Scotney in Hampshire, who provide expert hospice care to more than 550 life limited and life threatened children, young adults and families from central southern England.
Paul was subsequently invited to visit Naomi House & Jacksplace hospice for a personal thank you and cheque presentation which he attended on the 9th November 2022 with Karin Walters, Samantha Griffiths and Lynne Campbell from Pearsons. They were met by Ella Clayton Naomi House & Jacksplace senior fundraiser who gave an external tour of the buildings and grounds.
The care provided by Naomi House & Jacksplace is at one and the same time unbearably sad (especially as we're all parents) but, incredibly uplifting for the difference they make in peoples' lives. It costs over £8m a year to stay open so our donation was very gratefully received and deeply appreciated.
Find out more about the great work that Naomi House & Jacksplace do on their website here