19 August, 2022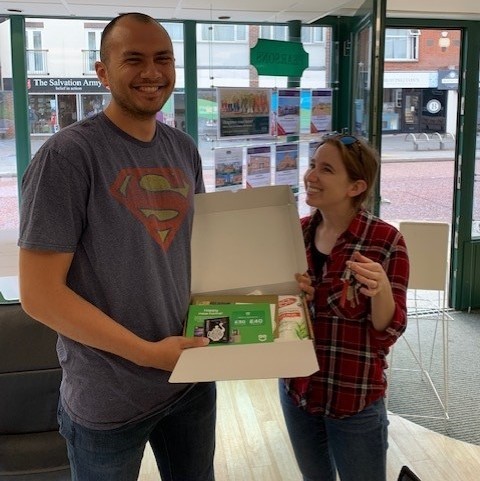 Mr V and Ms C were delighted to be collecting keys for their brand new home in Waterlooville, thanks to Katie Barnes and Michelle Stevens of the Waterlooville Lettings team.
When they came in to sign paperwork they were pleased to receive their Home Move Box as a welcome gift from us.
We would like to wish them all the best and hope they settle in quickly.
Get in touch with Katie and Michelle at our Waterlooville Lettings Office here