25 April, 2022

Residential Sales Update:
The property market for both Sales and Lettings has seen a distinct shortage of new property listings, something that we are expecting to change now that the clocks have gone forward and we move into Spring which is the "traditional" start of the property market.

The question that we are asked most is do we put our property onto the market before we have found? Our response is categoric, "if you have made the decision to move, do both things together, choose the right agent to market your property who will find the 'right' buyer to suit your personal circumstances, then trust the system!"
Mark Gilbert
Managing Director

Residential Lettings Update:
2022 has got off to a great start with the continued shortage of quality rental properties, driving both asking rents and the rent achieved to new levels. It has also meant that 'void periods' are at an all-time low.

Tenant demand remains strong throughout the areas we cover in South Hampshire, particularly for suburban homes with outside space.

If you are considering renting out a property please get in touch to find out how we can help.
Simon Pinkney
Lettings Director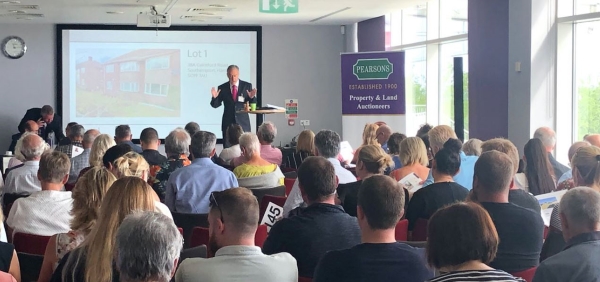 Property Auctions Update:
The market has started with an enthusiastic buzz this year, with buyers outweighing the sellers. The Auction market is no different and the physical presence in a live room auction is generating good levels of activity and prices exceeding expectations.

We have the next two auctions planned at the Ageas Bowl Cricket Ground in West End Southampton for 4th May & 22nd June, the first offering a mixed bag of 15 lots, ranging from £75,000 - £650,000. People like the atmosphere of a proper Public Auction, where one can see and enjoy some serious bidding. There are normally several buyers after each lot and when the emotions kick in it all becomes very competitive.

So, whether you are considering buying, selling, or just wondering what actually happens inside the Auction room, come along and see for yourselves.
To find out more about Pearsons Auctions, visit our Auctions page or call us on 023 8047 4274
Steve Sprake
Auctions Director